In line with our mission to provide opportunities for seniors to serve the community, we led the first major volunteering movement targeted at seniors in 2012, encouraging them to embark on their volunteering journey. Working with various Social Service Agencies (SSA), volunteering opportunities were created to allow new and would-be volunteers to have a taste of volunteering. This movement, called Senior Volunteer Week (SVW), has grown from 30 activities involving over 1,000 volunteers in 2012 to a months-long celebration from 2015 onwards.
In 2015, SVW was rebranded as National Senior Volunteer Month (NSVM) to highlight its significance at a national level of increasing the number of senior volunteers in Singapore. NSVM is now an annual signature event of RSVP.
Last year, we continued to promote volunteerism among Singaporeans. We had the participation and support of over 50 SSAs, corporate partners and government agencies. Ms Grace Fu, Minister for Culture, Community and Youth was the Guest-of-Honour. There was also extensive media coverage by television, radio and newpapers.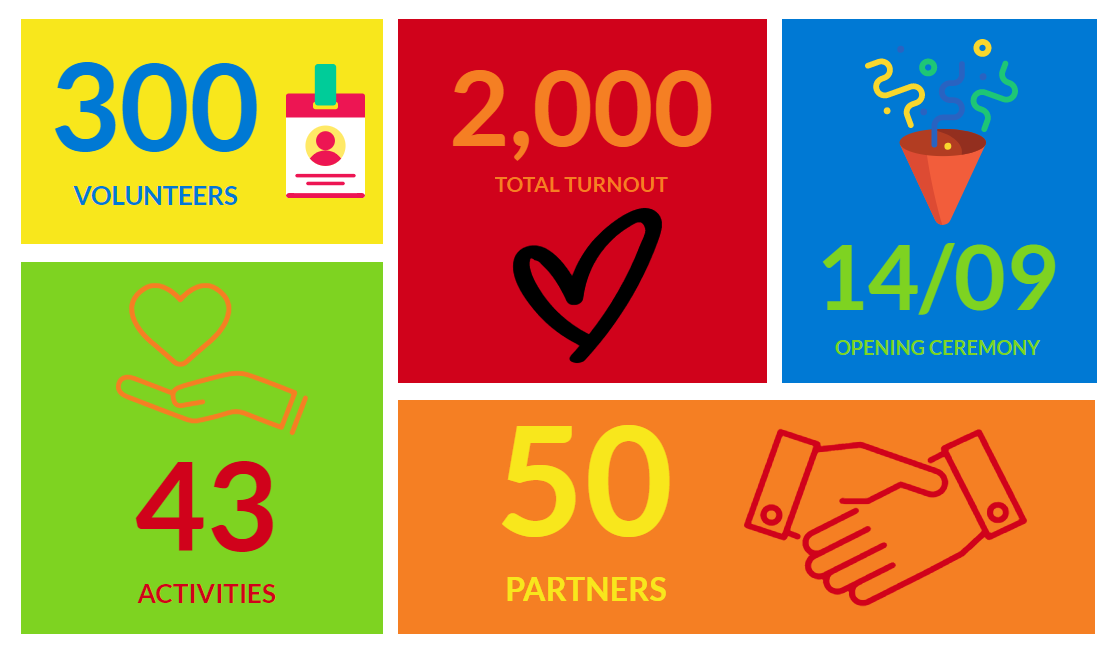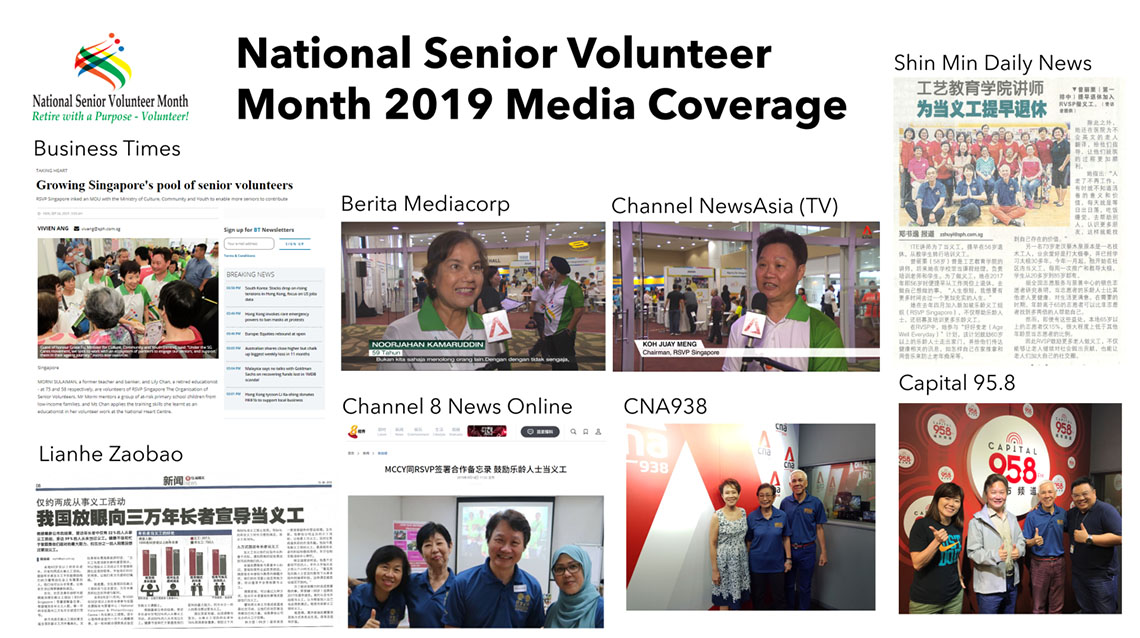 ABOUT NSVM2020

RSVP Singapore's signature event, National Senior Volunteer Month, continues for its sixth year to promote volunteerism among seniors!
Thank you to all our partners, sponsors and guests who supported NSVM2019. Over 50 Social Service Agencies, corporate partners and government agencies joined us to inculcate the spirit of giving back. More than 1000 senior volunteers were deployed to serve over 30,000 beneficiaries.
This pandemic is changing the way we volunteer. How do we encourage more seniors to step up to volunteer and keep them safe? What is the role of digital technology in senior volunteerism? The focus of NSVM 2020 is "Embracing Senior Volunteerism in this Digital Era".
Join us and be part of the 20 Social Service Agencies to promote volunteerism in this one-day event.